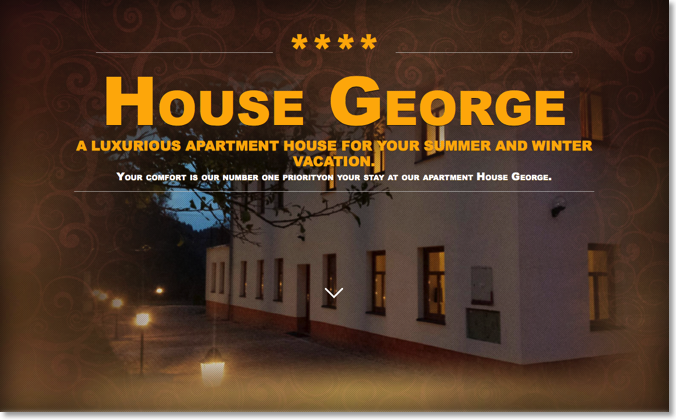 House George
offers you accomodation in a beautiful village called
"Prysk"
in "Luzicke hory".

5 apartments
are available, a well-equipped breakfast room, a garden with a grill and outside furniture, a little pond with drinkable water.
You can use complimentary a large indoor whirlpool bathtub to relax.
Parking for guests is right at the apartments on a private, secure location.


You can only rent the whole house, not a single apartment, so it's best suited for large groups or several families.
Price from 10,20 EUR / person / day.